Leading our company are professional growth consultants who motivate clients to clinch some of today's biggest deals. At the head of Hunt Big Sales, Tom Searcy and Carajane Searcy Moore blend the strategic (target account selling) with the interpersonal (sales consulting services) to close more sales in less time.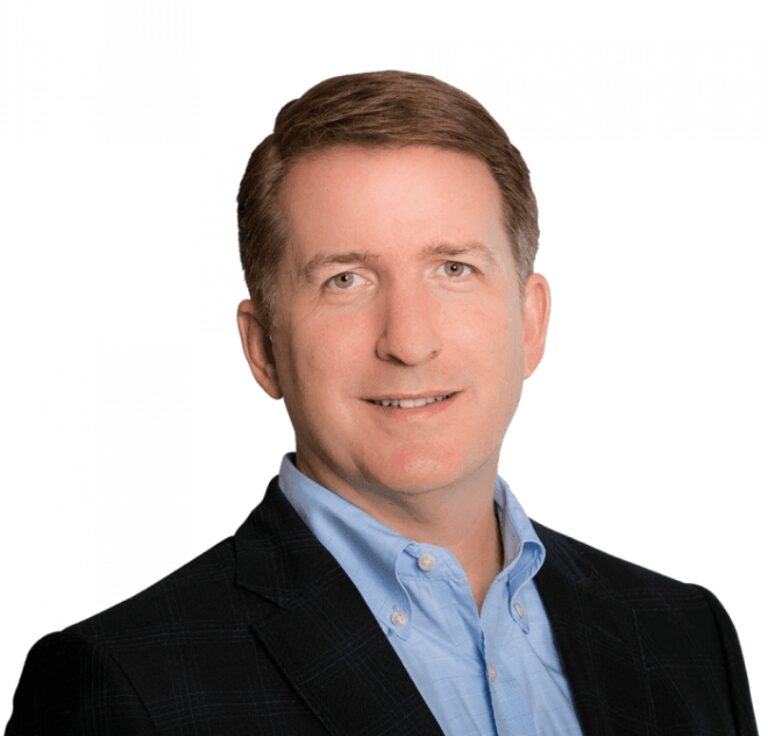 Tom Searcy,
Founder
Tom Searcy is a nationally recognized author, speaker, and the foremost expert in large account sales. His methods of unlocking explosive growth were developed through years of real-world success. By age 40, Searcy had led four corporations, growing each from revenues of less than $10 million to greater than $100 million, and in the most recent case from a startup to a company leader of more than $200 million, each in less than four years. This growth was organic and achieved without buying, selling, or merging any of the four corporations. Searcy was able to grow these companies through a large account sales system he developed and implemented.
Since then, Searcy founded Hunt Big Sales, a fast-growth consultancy and thought leadership organization. With Searcy's systems, Hunt Big Sales clients have landed more than $18 billion in new sales with 190 of the Fortune 500 companies, including 3M, Disney, Chase Bank, International Paper, AT&T, Apple, and hundreds more.
Searcy has also established himself as a nationally renowned speaker. He is a regular contributor to the Inc. Magazine conferences, the Inc. 500/500 Conferences, and Vistage International, the leading organization for CEO thought-leadership, where he is ranked in the top 1% of speakers. Searcy has spoken to more than 5,000 CEOs internationally about explosive growth sales.
Searcy's revolutionary ideas are now more accessible than ever. He is the author of RFPs Suck! How to Master the RFP System Once and for All to Win Big Business and co-author of Whale Hunting: How to Land Big Sales and Transform Your Company, and How to Close a Deal Like Warren Buffett: Lessons from the World's Greatest Dealmaker. Searcy's Life After the Death of Selling: How to Thrive in the New Era of Sales covers the new buyer-driven economy and how to survive extinction in the new era of sales. Searcy has written weekly online columns for Forbes, CBS MoneyWatch and Inc.com, which have a combined monthly readership of 38 million. Searcy's expertise has been quoted in The Wall Street Journal, Financial Times UK, Inc. Magazine, and other leading business publications.
Carajane Searcy Moore,
President & Partner
As President and Partner of Hunt Big Sales for over 12 years, Carajane Searcy Moore leads the company in strategic vision and implementation. Since joining the company, she has instituted vital operational and structural changes to the business resulting in growth of over 50 percent in less than three years.
As a serial entrepreneur, Moore has proven her ability to develop new business and forge critical relationships. Using those skills in her current role, not only has she guided Hunt Big Sales, but she has educated key clients on how to double and triple their companies. Her firm has helped clients land over $12 billion in new business and has paved new ground using the "hunt" approach in industries such as medical devices, telecommunications, technology, real estate, aviation, and construction.
Her varied experiences as a fast-track person in the sales environment have included direct sales, sales management, team sales, outside and inside sales, and entrepreneurial sales at the $1 million+ level.
Moore has taught the Hunt Big Sales System to other professionals and consulted with major companies as a trusted adviser. She also served as a judge for the Stevie Awards and earned a degree in Business Administration, emphasis on Marketing, at the University of Nebraska-Omaha. Recently, Moore was recognized as a leading woman in business and was featured in O, The Oprah Magazine, Entrepreneur, Fortune, and Forbes magazines.